Conducting a Digital Marketing Assessment:
3 Ways to Increase Efficiency in Your Dealership
Webinar Description
In a time of significant disruption in the automotive retail industry, where an increasing number of vendors are offering products in the digital marketing space, it is important to have a trusted, knowledgeable resource to help dealers navigate their digital marketing efforts across all major platforms and profit centers.
Regular digital marketing assessments can help dealerships be more efficient with both their time and capital by understanding where their investment is being made, and what the return on investment looks like. Digital marketing assessments are also a great opportunity for dealers to reassess and manage their vendor mix – sometimes, the vendor that you partnered with ten years ago is no longer the best choice for your strategy.
Gone are the days of guesswork and the notion that advertising is a cost-center. Conducting thorough assessments of all existing digital marketing channels and providers, analyzing those results, and making the appropriate recommendations will help drive consistency and effectiveness within a dealership's digital marketing strategy.
DHG Digital Solutions will discuss the current landscape of automotive digital marketing, the key components of a digital marketing assessment, how it benefits dealerships, and where to start.
Key Takeaways:
Discuss the current landscape of automotive digital marketing
Highlight the "usual suspects" commonly found in a digital marketing assessment
Outline the key components of a digital marketing assessment
Learn how DHG can help and how to start your digital marketing assessment
Financial analysis, coaching, ROI analysis and Knowledge Sharing
Register to Watch Webinar Now!
Join us on March 17th to learn how increase efficiency in your dealership!
Webinar Details
Date: Thursday, March 17th, 2022
Time: 1:00 - 2:00pm CST
Venue: Zoom Webinar
You Should Bring: You need a laptop to join the conference, a good internet connection, and something to take notes with.
Your Presenters:
Nick Brunotte
Director, DHG Dealerships
Nick Brunotte is a Director in the DHG Dealerships industry practice. Nick helps clients within DHG Dealerships' Digital Solutions Group enhance their exposure and boost profitability through conducting digital audits, continuous monitoring, and management, reporting dealer digital performance, and assisting with vendor selection.
He is also part of DHG's Warranty Advisory team, which provides services to help dealerships receive accurate manufacturer reimbursement for warranty parts and labor.
Nick has worked for and alongside dealers in leadership as well as operational consultant positions, making him uniquely suited to help dealers find ways to enhance operations and performance in today's highly digital automotive retail environment.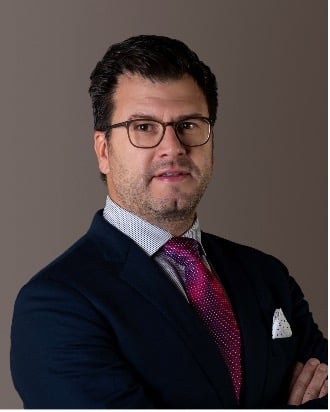 Tyler Rauch
Senior Manager, DHG Dealerships
Tyler is an automotive professional with more than 11 years of experience in the industry. He focuses primarily on Digital Marketing and Dealer Relations, with additional experience in Finance, Manufacturing, and International Operations from his time spent working at two domestic manufacturers.