167 Dealership Options to Reduce Costs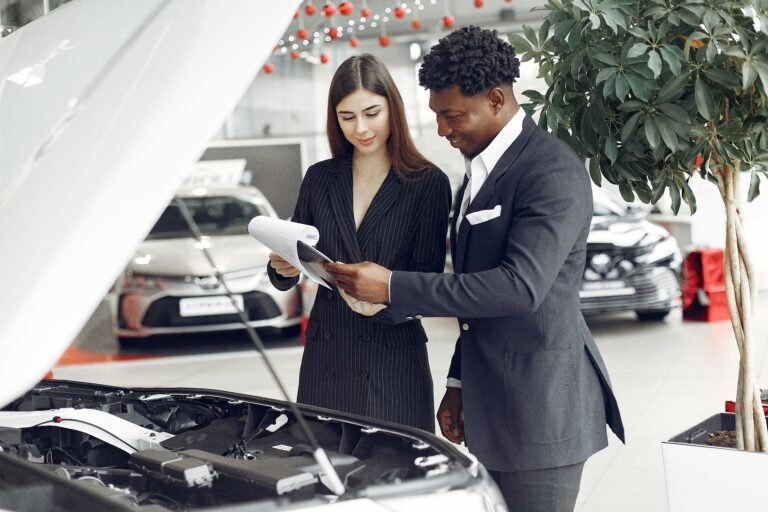 COVID was a 2 x 4 to the head in terms of getting our attention and showing us how quickly a business can go from something amazing to pure survival mode. During early COVID times management teams were scrambling to gather information and executing strategies to cut costs quickly, not knowing when business would come back, if at all.
Business started to come back in May-June for many groups, then the second iteration of COVID hit again. While sales are improving, management teams are unsettled not knowing how long this improvement will last.
Smart management teams don't know what the future holds…..whether sales will increase, whether sales will be flat…….or whether sales might decline. The common denominator is uncertainty….. we are unsure what the future will provide.
One thing that is certain: is you still have a business to manage and you want not only to survive, but thrive in uncertain times. You can't predict with any certainty what will happen on the sales front, but you can take control of strategies and tactics on the expense side. Whatever you accomplish on the expense side, those efforts will help your organization survive and thrive regardless of the situation on the sales front.
Options to Reduce Costs
The obvious expense options that I am sure you have already addressed is payroll, floorplan, inventory and rent. What else can you look at to move the expense and profitability needle?
There are at least 167 different levers you can pull in your dealership that can mitigate costs, recover dollars overpaid to suppliers, or to generate new service related revenues. 167 different options? How do you think about that….are there too many choices…..where do you start?
You can look at these expense reduction/profit improvement options in four broad buckets:
Expense Categories – a minimum of 130 expense categories
Audit and Recovery options – 18 different options
New Revenue options – 9+ options to generate new top line sales
Consulting options – 10+ options that can help reduce taxable income
1. Expense Category Strategies
At last count, there are at least 130 different categories from office supplies, credit card processing, DMS and insurance and much more that dealers spend time and money on with suppliers every day. Some facts that might help you think about this group of categories:
130 expense categories – that need to be shopped, quoted, negotiated and managed routinely. If you don't do that, contracts auto-renew, prices increase and new suppliers are brought into the fold adding to your back office expense
Suppliers in those categories – Most single point dealerships have an average of 400 suppliers for 130 expense categories – roughly 3 suppliers for every expense categories. As groups get bigger, so does the supplier base requiring a group to staff an office with more people to manage and pay suppliers….non value added work that is costly.
25% Cost Reduction Opportunity – Because dealers have too many suppliers, and don't quote and manage pricing, they pay 25% too much on average, across all categories. A $100M group will spend 5% or $5.0MM on supplies and services…….paying 25% too much equates to $1.250M annually. That is your cost for ignoring these opportunities and continuing with a decentralized purchasing format. Five years of those lost savings = $6.250M. Is your business that profitable that you can ignore those "lost dollars"?
2. Audit & Recovery Options
All businesses overpay suppliers at some point. I don't think the over-payments were intentional by the supplier or the government agency, it just happened. We cut checks, send those precious dollars to suppliers and in many cases are paying too much. Again, at last count, we have identified 18+ audit and recovery categories that if reviewed, could return dollars back to your organization because of over-payments. Just a few examples of those are the following:
F & I Insurance
Utilities
Healthcare insurance
Credit Card class action settlements
Transportation Audits and Recovery
Unemployment insurance
More
3. Consulting Opportunities to Identify Waste
There are CPA practices and other specialized consultants that have carved out profitable niches in the dealership space because they have demonstrated an ability to reduce taxable liability, reduce costs with suppliers and provide alternative strategies to reduce costs and preserve cash. Just a few examples of those 10+ options:
Corporate aircraft consulting
Cost Segregation studies
DMS Assessments
Digital Marketing Analysis and Assessment
Facilities Inspection, Assessment and Management
More
4. New Revenue Opportunities
Dealerships are getting smarter about competing with the local repair shops down the street. Today there are countless opportunities to bring new top line revenues to the dealership beyond the traditional accessories, fluid additive sales. A few of these opportunities include:
Glass repair and replacement
Paint-less dent repair
Wheel repair
Key Fob sales
More
Conclusions and Next Steps
My objective in this article was to remind you about that which you already know - that there are countless levers to pull, options to consider, to reduce costs, add new top line revenues, recover lost dollars and ultimately, improve profitability in your organization.
The first question is: are you wiling to take a look at these opportunities in a serious, organized, methodical approach to improve your profitability?
If so, recognize this truth….this work is not easy. The largest roadblocks to change, to doing something different, will be some of your employees. Those that have a vested interest in the status quo, those that don't want to be embarrassed over new and better results that might be achieved can be your largest hindrance to achieving improved profitability. Some management teams find it easier to roll-over and do nothing in response to employee resistance, than push through decisions that will help the organization long term.
The opportunities outlined above can bring significant dollars to your organization annually and the numbers becoming staggering when you take a five year perspective on this work. With a changing retail world and uncertain economic future, the one certainty you do have is that you are the master of your expense destiny - you can control the shots, you have 167 different levers you can pull to improve your profitability and preserve your business and secure your future. Will you?
If you are planning to undertake this effort to get your spend management function set up and running correctly, you do not have to go it alone. StrategicSource's Profit Improvement program help you identify areas for improvement long-term.