A Cost Reduction Strategy Any Business Can Use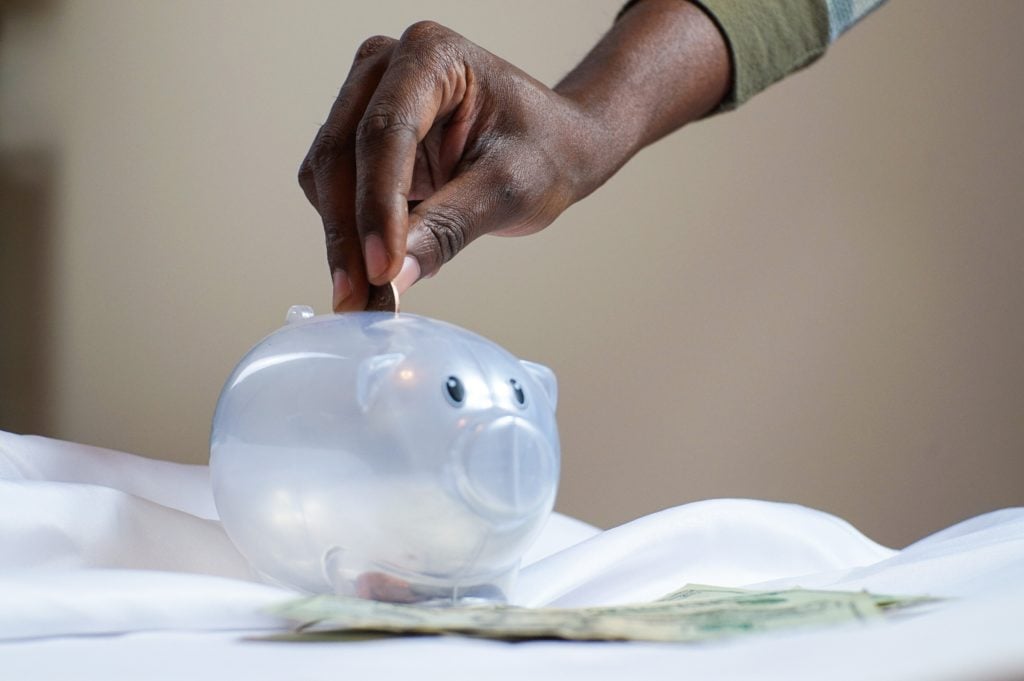 If your business is like most businesses, you don't spend a ton of time thinking about your procurement costs. At some point, somebody somewhere set up a plan to order toilet paper and paper towels annually, so that's that. This is usually true for every purchasing category.
While having an automated process is easy, when your purchasing decisions are out of sight and out of mind you're likely drastically overspending.
No matter what this year had in store for your profits, every business can benefit from cost reduction. Today we'll go over a strategy that every business can use to reduce their purchasing costs.
Optional Purchasing Strategies
First, let's take a look at the most optional purchasing strategies. Most companies' strategies will fall under one of these approaches. However, not all these approaches are best for cost reduction.
We've ranked them from least to most effective.
Tactical approach – Weak Results
Companies using this approach attack categories as opportunities present themselves. Maybe a new supplier comes in with a great offer, which prompts a review of a few items and a change of suppliers with new pricing. This approach usually provides some benefit over a short time-span because the pricing is focused on just a few items. Pricing however is typically not locked or protected for any extended period of time, so the results are weak. Long term impact is generally not very good using this approach and has no material impact on the bottom line.
Large Vendor Approach – Good Results
Some businesses do a good job attacking categories that are under contract on a regular basis….uniforms, credit cards, insurance, telecom, etc. While this modified approach is still tactical to a large extent, it can be successful – though the scope is typically too narrow to have a big impact on the bottom line. And, since contracts are involved, the impact may not be immediate as most contracts are only negotiated just prior to expiration. So results here are better than the tactical approach, but still not really impactful.
Strategic Category Approach – Better Results
Many businesses purchase supplies and services in over 100 expense categories, suggesting that a narrow purchasing scope is probably leaving a lot of dollars on the table. The strategic category approach focuses on addressing all 100 of the categories over a period of time, but in a methodical way that may or may not be driven on cost reduction potential alone. There may be service issues for low opportunity categories that push them to the top of the list, edging out a category with big cost reduction potential. The intent however is to find the best solution for every expense category over a defined period of time and realize material benefit over an extended period of time. This approach is much more strategic than a reactive buying strategy while also increasing cost savings by carefully examining each purchasing category.
Strategic Cost Reduction Approach – Best Results
This is a strategic approach looking at all expense categories, but attacking the categories with an eye toward attacking the largest spend and savings opportunity working down to the smallest, attempting to free up as much cash as quickly as possible. This approach requires having some good internal information and intelligence in order to know where to focus and then to know what the strategies might look like. The objective here is to attack the largest category opportunities to the smallest in the shortest period of time, to drive maximum cost savings to the bottom line as soon as possible. The benefit stream here is extended predicated on securing locked pricing for 12-24-36 months.
Next Steps and Your Expectations
We recommend the Strategic Category Approach or the Strategic Cost Reduction Approach for businesses. This will help you save the most money and maximize results.
The best place to start is to develop a spend map so you know exactly what you spend and what your top priorities should be. This can be as simple as a spreadsheet listing out your main expense categories and services, and current spend.
With Priorities Established – Next Steps for Each Expense Category:
Validate your annual spend
Identify your suppliers in each category
Develop your specific category requirements and objectives
Develop 4-5 interested and qualified supplier sources
Develop your RFQ's with detailed back-up of items/services purchased and current pricing
Send out your RFQ's
Analyze the results, negotiate further and develop your preferred solution
Decide on your supplier, communicate results internally and then communicate results to your supplier participants
Implement the solution
Measure, audit the supplier for compliance and report results
Developing and implementing 30 new category solutions will not happen quickly. The more resources you can muster for this task the better, but expect 9 to 12 months or more to get through these categories depending upon resources and supplier responses. If you lock pricing for 12-24 months or longer, your benefit stream will become significant.
If you want to expedite the process, using a tool that has already vetted vendors will save you valuable time doing research and negotiations.
ExpenseEDGE – The Purchasing Department for Your Business
Designed for professionals whose time is limited and for whom expense control is imperative. ExpenseEDGE subscribers have access to a highly-trained purchasing team performing category research, quoting, analyses, and negotiations so you don't have to. With continually updated data and solutions, you are guaranteed aggressive market pricing and a competitive advantage.
---